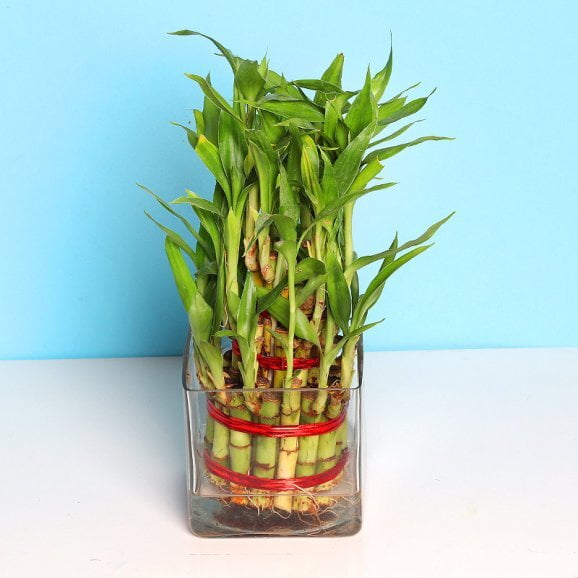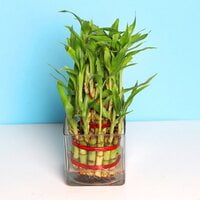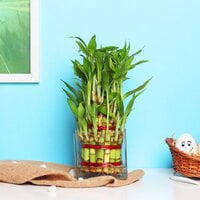 3 Layer Blessed Bamboo
Product Contains
Plant Type: Lucky Bamboo
Plant Height: 7 Inches Approx
Plant Location: Indoors
Vase Name: Square Glass Vase
Vase Height: 4 Inches
The botanical name of lucky bamboo is Dracenasanderiana. The plant is named after a renowned German-English gardener, Henry Frederick Conrad Sander. Bring immense luck and positivity to your house with this lucky bamboo plant. Not only it requires least maintenance but it will also increase the beauty quotient of your house decor. The lucky bamboo is not really a bamboo. It belongs to the same family as Lily. # It is supposed to bring three kind of luck: Happiness, Long Life and Wealth. Order online plants and spread greenery with

air purifying plant

, Indoor plants, bonsai plants available in a wide evergreen array!
Care & Tips
Keep out of direct sunlight.
Spraying with water will be enough to wet the soil.
Do not let plant stand in water, avoid over watering.
Image is indicative in nature. As plants are natural products, shape and size may be of varying scale.
For flowering plants, flower can be fully bloomed, semi bloomed or in bud stage.
It will be delivered on the same day of placing the order.