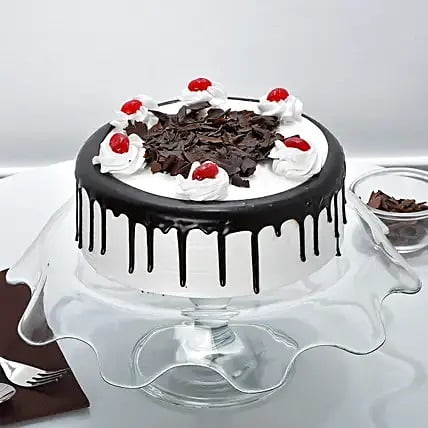 Black Forest cake
Product Contains:
Shape: Round
Candle & knife (Free)
Flavor: black forest cake
Made with Fresh Whipped Cream and blends of Chocolate, Blackforest is the most sought-after cake flavour, and the all-time favorite of almost everyone. Send this freshly baked delicacy to your loved ones today. Suitable for Birthday, Anniversaries, and more occasions, etc.
While receiving, do not squeeze the sides of the box.
Keep the box upright on the table.
Keep it away from direct sunlight.
Store it in a cool place.
Cover the leftover cake, then refrigerate.
The cake should be consumed within 24 hours.