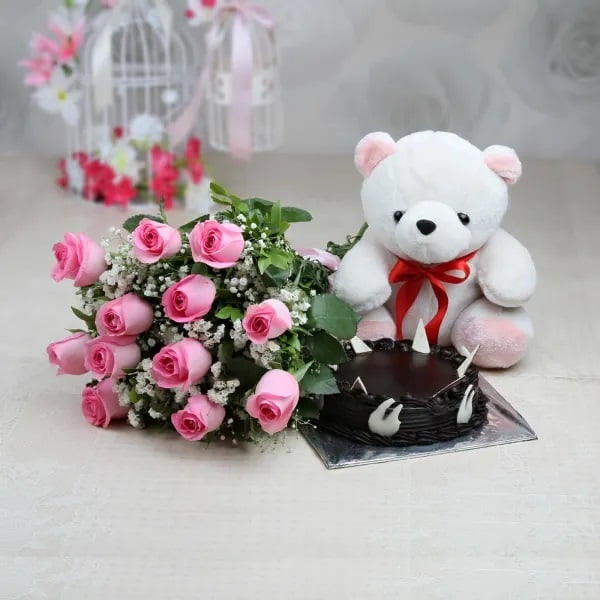 Bunch 10 pink roses, 1/2 kg chocolate Truffle cake and 6 inch teddy bear
Its something unique for your loved ones, this is a beautiful heavenly bunch of 20 pink Roses. Send this delightful bunch to someone as pretty as these Pink Roses.1/2 kg chocolate cake and (6 inch-teddy bear).
The cake should be refrigerated up to 1-3 hours before serving.
If there is a Fondant cake, it should be stored in an air-conditioned environment.
Use a serrated knife to cut slices.
Keep the cake out of the sunlight and away from heat.
You are advised to consume the cake within 24 hours.
Once the cake is delivered or picked up, all responsibility belongs to the customer.
Enjoy the occasion with our delicious cakes!