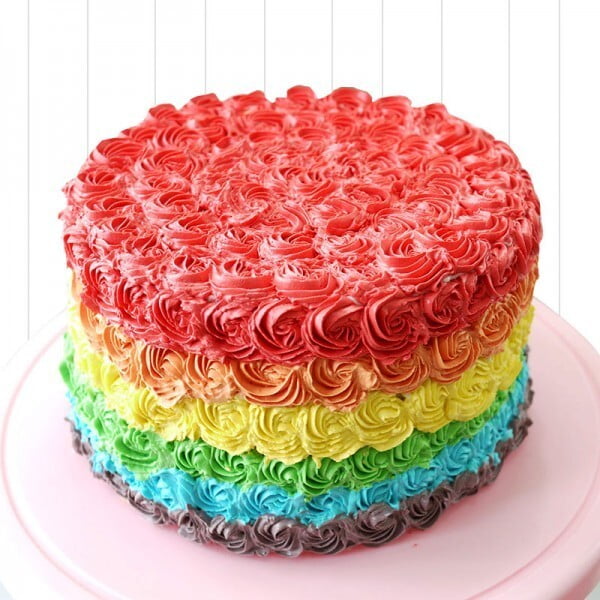 Rainbow Surprise Cake
Non-returnable
You don't have to wait for Holi to make any celebration a vibrant one. You can simply order this tower full of rainbow colors and flavors and paint everyone's day here at your place, a colorful one. An impactful cake, this decadence is sure to allure everyone at the celebration and make them grab for more!
- Cake Flavour - Vanilla
- Type of Cake - Cream
- Candles & Knife Included
Highlights:
While receiving, do not squeeze the sides of the box.
Keep the box upright on the table.
Keep it away from direct sunlight.
Store it in a cool place.
Cover the leftover cake, then refrigerate.
The cake should be consumed within 24 hours.