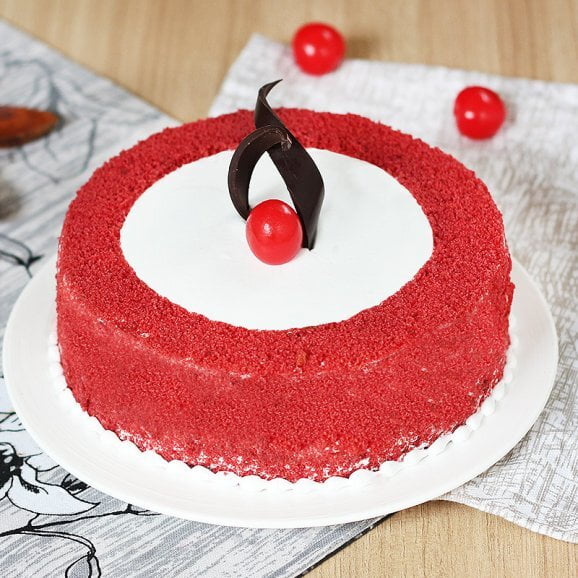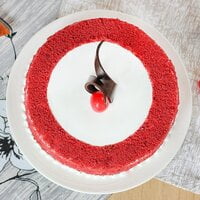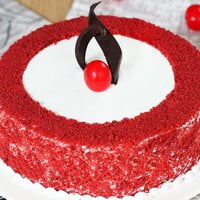 Cherrylicious Red Velvet Cake
Perfectly baked with the most delicious ingredients, this red velvet cake looks absolutely arresting. Garnished with dark chocolates, this captivating cake is topped with a luscious cherry on the top. So, embellish your special occasions with this ravishing red velvet cake which is sure to infuse the feelings of love and affection in your life.
Highlights:
Cake Flavour: Red velvet
Type of Cake: Cream
Type of Bread: Red velvet
Type of Cream: Vanilla
Filling in Layers: Red velvet
Toppings: Chocolate garnish
Delivery Details:
The delicious cake is hand-delivered by our delivery boy in a good quality cardboard box.
Candle and knife will be delivered as per the availability.
Care Instructions:
Store cake in a refrigerator.
Consume the cake within 24 hours.
Surprise your sweetheart with this delicious heart shape cake and tell them how much you love them. This super romantic mouth-watering cake is a perfect delight for celebrating special occasions such as Valentine's, anniversary, or to mark any special day!
Ingredients Used:
All-purpose flour, sugar, butter, milk, baking powder, baking soda, cocoa powder, salt, vanilla extract, buttermilk, whipping cream, red food coloring, vinegar, vanilla frosting, Cream, White Chocolate.