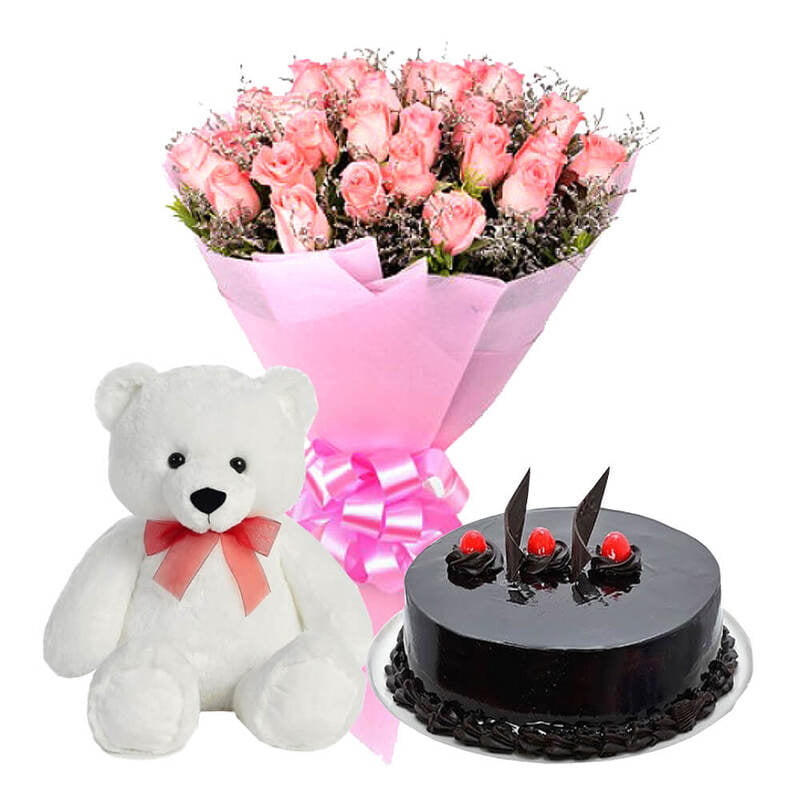 Combo gifts
If you wishes to gift someone which is your very close or better half then this is the git is so perfect for her/him. This hamper consists of 10 pink roses ,1/2 kg chocolate cake and 6 inch teddy bear. You can send it at midnight or you can say sorry by gifting this combo.
Pink roses - 10 pcs
Chocolate cake - 1/2 kg
cute teddy bear - (6 inches)
Note: Colour of the Teddy may differ according to the availability.
The cake should be refrigerated up to 1-3 hours before serving.
If there is a Fondant cake, it should be stored in an air-conditioned environment.
Use a serrated knife to cut slices.
Keep the cake out of the sunlight and away from heat.
You are advised to consume the cake within 24 hours.
Once the cake is delivered or picked up, all responsibility belongs to the customer.
Enjoy the occasion with our delicious cakes!