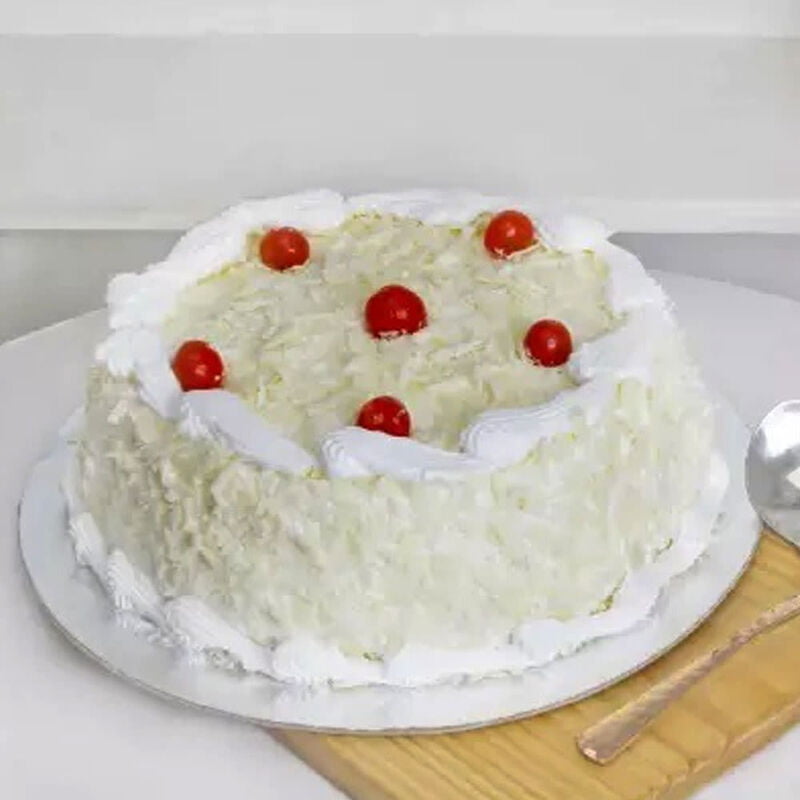 Delightful White Forest Cake
Cake Flavour: White forest
Type of Cake: Cream
Type of Bread: Vanilla
Type of cream: Vanilla
Filling in Layers: Vanilla cream
Toppings: Red cherries & white chocolate flakes
Cake Flavour: White forest
Type of Cake: Cream
Type of Bread: Vanilla
Type of cream: Vanilla
Filling in Layers: Vanilla cream
Toppings: Red cherries & white chocolate flakes
Delivery Details
The delicious cake is hand-delivered by our delivery boy in a good quality cardboard box.
Candle and knife will be delivered as per the availability
Care Instructions
Store cake in a refrigerator.
Consume cake within 24 hours.
The lovely charming white forest cake is available online at us. It is made from vanilla extracts, fresh whipped cream in layers of moist bread with white chocolate on top, which in overall gave it a mouthwatering taste. It is one of the demanding cakes from us. You must also grab this cake from us and experience its delightful taste.
Ingredients Used:
All-purpose flour, White sugar, Baking powder, Baking soda, Salt, Milk, Vegetable oil, Vanilla extract, Cornstarch, Whipping cream, Butter, White chocolate, Confectioners' sugar.