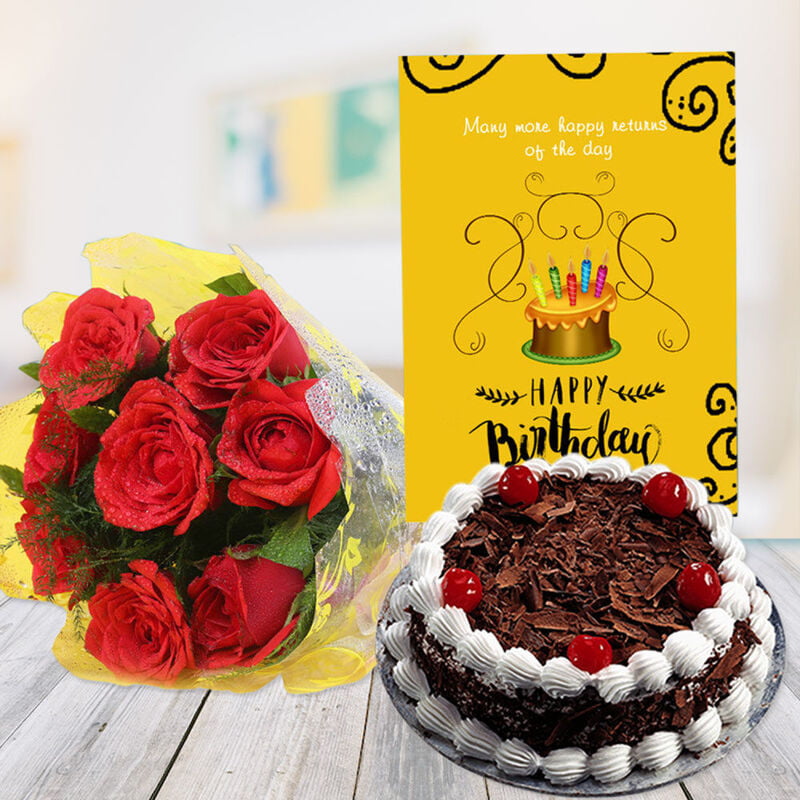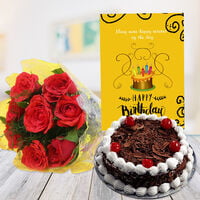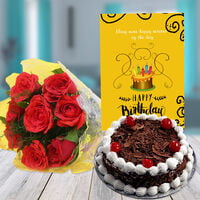 Dreamy Love
Bouquet of Red Roses
No. of stems: 6
Packing: Cellophane
Black Forest Cake
Cake Flavor: Black Forest
Shapes Available: Round and Heart-Shaped
Greeting card
Please Note :
The ribbon color of the bouquet may vary as per the availability.
Product shown in the image is only for reference purpose. The original product may vary according to shape, size, and design.
The delicious cake is hand delivered by our delivery boy in a luxurious quality cardboard box.
The greeting card will be delivered as per the occasion.
Love is described as a strong feeling of affection. People who are in love can feel this kind of affection for someone they are truly attached to. This affection and attachment lead to a feeling of completion. So, if there is a special one in your life, who makes you feel complete, then you must give that person your love and care. Express your emotions in a pleasing manner with this hamper.
Products in this combo:
1. Black Forest Cake (Quantity: 1)
2. Lovey Dovey Surprise (Quantity: 1)
3. Greeting Card (Quantity: 1)