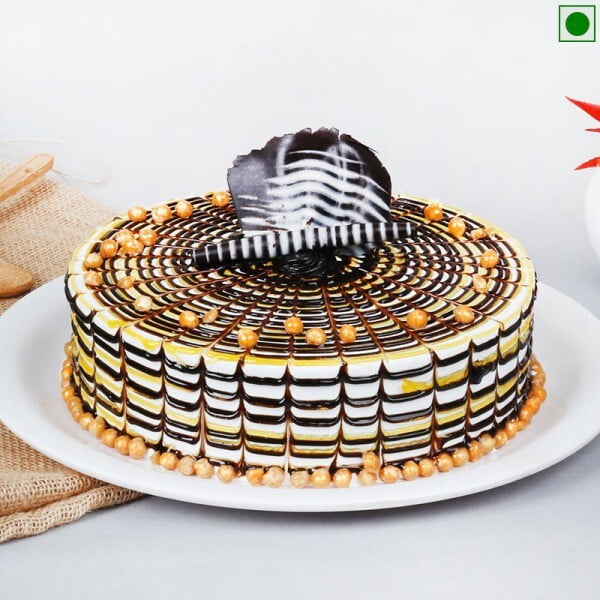 Exotic Butterscotch Eggless Cake
Product Contains:
- Cake Flavour- Butterscotch (Eggless)
- Type of Cake - Cream
- Weight-Minimum Half Kg
- Candles & Knife Included
Here is a moist and fluffy butterscotch cake that looks delicious from all angles and tastes even better in every single bite. This cake has a garnishing of chocolate carvings, chocolate syrup, and butterscotch chunks spread uniformly all over it, making it a perfect treat for every special occasion. So, if you are looking for a delicious cake which can bring a sweet smile on the face of your loved ones, send it right away!