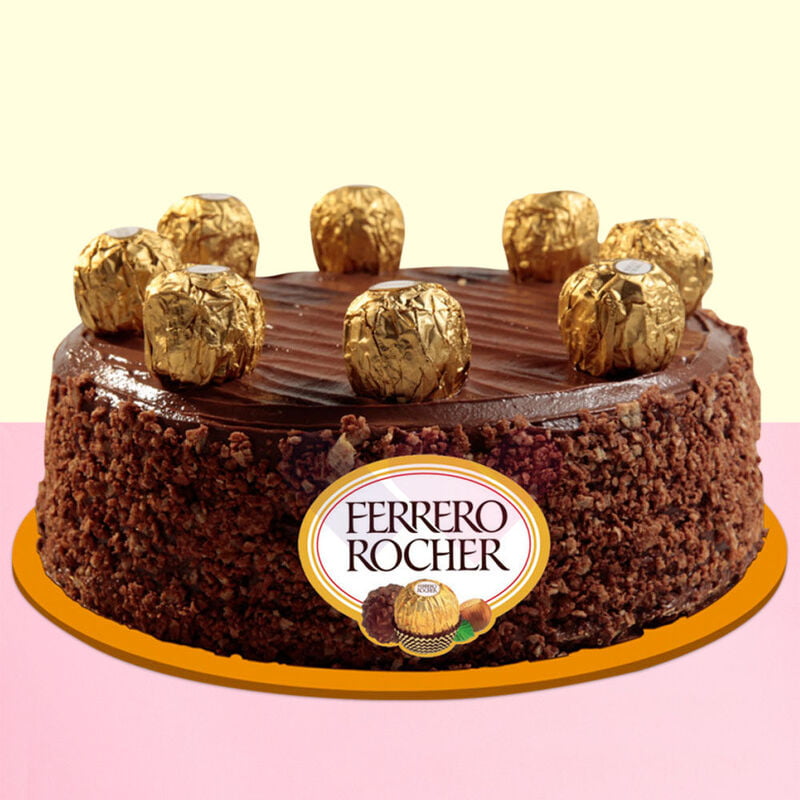 Ferrero Rochers Chocolate Cake
Highlights:
Cake Flavour: Chocolate
Type of Cake: Cream
Weight Available: 1 KG and Above
Shapes Available: Round and Heart-shaped
Delivery Details
The delicious cake is hand-delivered by our delivery boy in a good quality cardboard box.
Candle and knife will be delivered as per the availability.
Care Instructions
Store cake in a refrigerator.
Consume the cake within 24 hours.
Ferrero Rocher Chocolate cake is overloaded with the sweetness of love. It's a beautiful cake that is sure to satisfy the sweet tooth of your special one. It's a delightful reflection that will take your special one's heart away. It's a source of taking the joy of celebration to another level. The rich taste of the cake will fill the bond with lots of sweetness with your special one. And don't worry about the quality of the cake because it is baked with the quality ingredients in the most hygienic way. So, feel free to make your order.
Ingredients Used
All-purpose flour, White sugar, Cornstarch, Cocoa powder, Chopped cashew nuts, Baking powder, Baking soda, Salt, Vegetable oil, Butter, White sugar, thickened cream, dark chocolate chips, Ferrero Rochers.