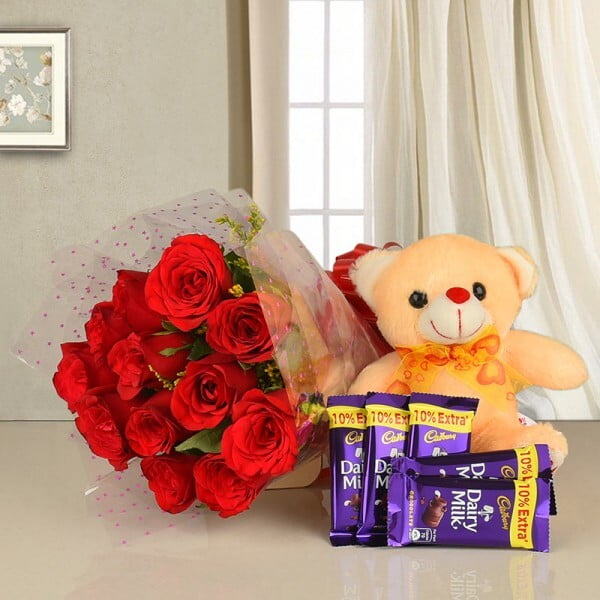 Flower with Teddy and Chococlate
Product Contains:
10 Red Roses Bouquet
Cute Teddy Bear(6 inch)
5 Piece Cadbury Dairy Milk Chocolate of 12 gm Each
The image shown is only indicative and representational in nature and is only for illustrating the purpose
Always store your chocolates in a cool and dry place.
Keep your chocolate away from a heat source and direct light.
Keep your chocolate away from other strong and unpleasant smelling products because it can affect the chocolate flavor.
Before consuming your chocolates, please see the expiry date on the package.
Once the cake is delivered or picked up, all responsibility belongs to the customer.
Enjoy the happy occasion with the yummiest chocolates!