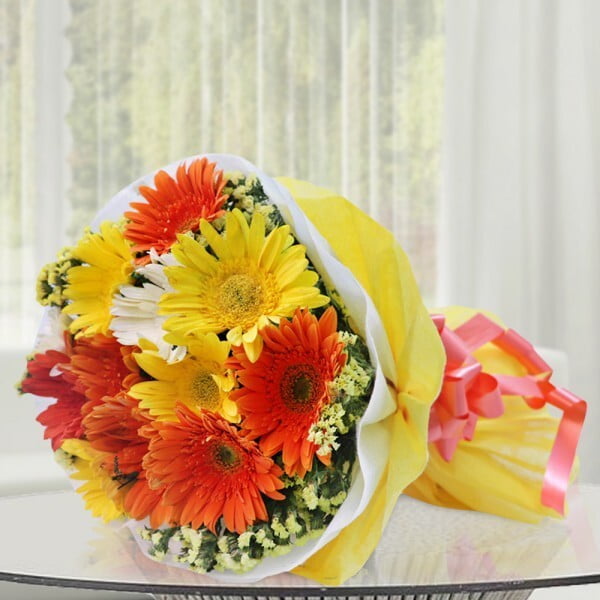 Gleaming Bunch
There is no other flower as cheerful as the Gerbera. Its Vibrant Hues evoke that innocent smile that melts all hearts. This bunch of a Dozen Assorted Gerberas, wrapped in Crape paper, make the most gleaming gift.
Product Contains
- 12 Assorted (Orange,Yellow,White) Gerberas wrapped in Paper
In order to keep your flowers/bouquet fresh, keep its stem filled with water in vase or any pot!
Immediately remove dead or wilting leaves and stems from fresh flower arrangements.
When you receive flowers, just trim the stems and add clean water.
Don't place flowers in direct sunlight or near any other source of excessive heat.
Enjoy your flowers and share your experience with family and friends!