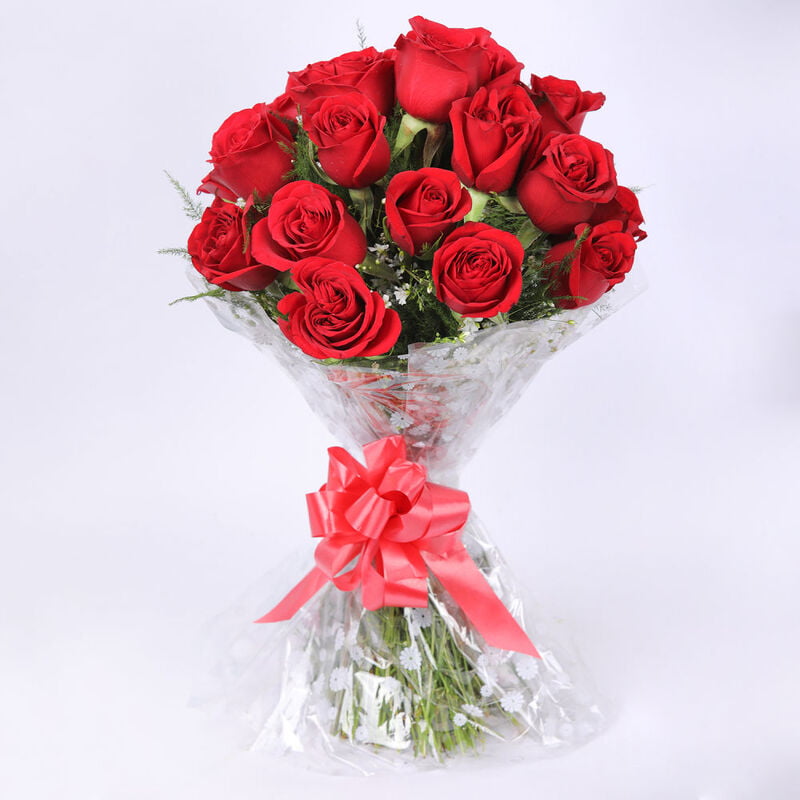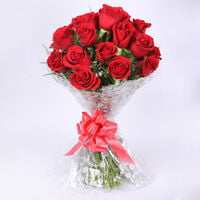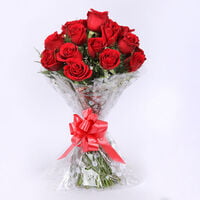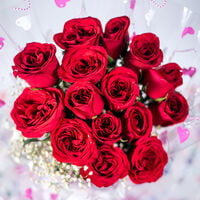 Gracious Surprise
15 Red Roses
Cellophane packing
Care Instructions:
When you get flowers, trim the stems
Cut 1-2 inches of the stems
Put flowers in a clean vase and pour water
Express the thoughts of your togetherness with this lovely fresh bouquet of red roses. Feel the breeze of love all around with this stunning bouquet. Gift this bouquet of 15 red roses which is expertly wrapped in cellophane packing and adorned with the ribbon bow. Make your loved one feel extremely special with this beautiful bouquet of red roses. It's a perfect gift for occasions like valentine's day, birthday, anniversary, mother's day, date night and many more occasions.