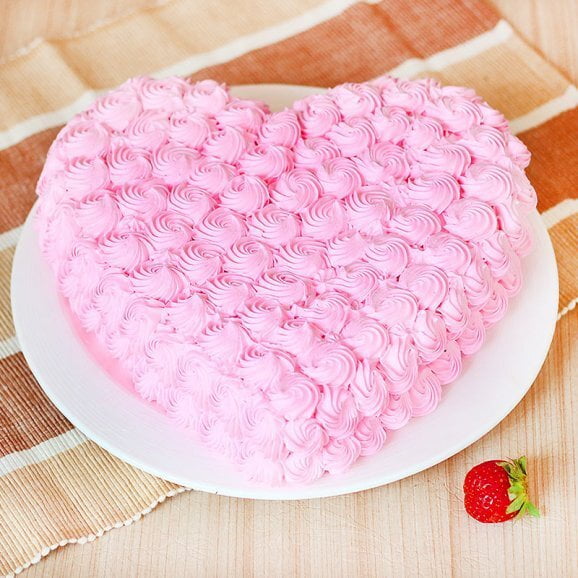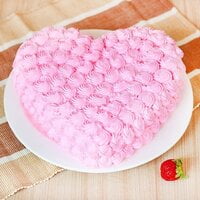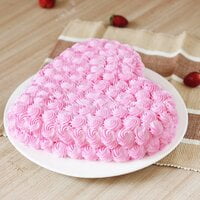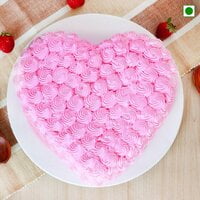 Heart Shaped Strawberry Eggless Cake
Make your loved ones feel special with heavenly tasting strawberry syrup mixed with fresh cream that makes each bite more delicious than the last. Send this Eggless heart shaped Strawberry Cake to someone you want to express your fondness for.Suitable for small yet sweet Occasions like a surprise party, birthday, Valentine's.
While receiving, do not squeeze the sides of the box.
Keep the box upright on the table.
Keep it away from direct sunlight.
Store it in a cool place.
Cover the leftover cake, then refrigerate.
The cake should be consumed within 24 hours.