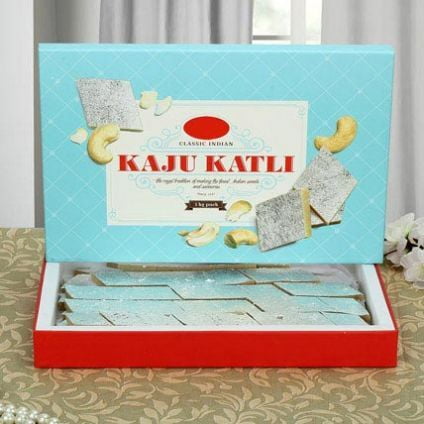 Kaju Katli-1/2 KG
Product Contains:
(Note: Actual product may vary in shape or design as per the availability)
Always store your sweets in ideal room temperature.
Keep your gits away from the heat source and direct light.
Before consuming your sweets or other edible product please see the expiry date on the package.