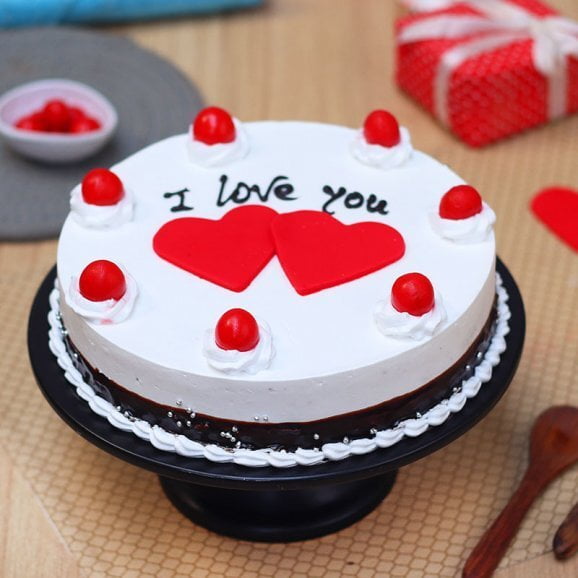 Love Cake
Your loved one is going to fall in love with the first look of this scrumptious delicacy. This cake will show the love you have in your heart for them as this love cake is topped with two fondant hearts and "I Love You" is written on the top of the cake with chocolate. This cake is baked with the utmost love and perfection.
While receiving, do not squeeze the sides of the box.
Keep the box upright on the table.
Keep it away from direct sunlight.
Store it in a cool place.
Cover the leftover cake, then refrigerate.
The cake should be consumed within 24 hours.