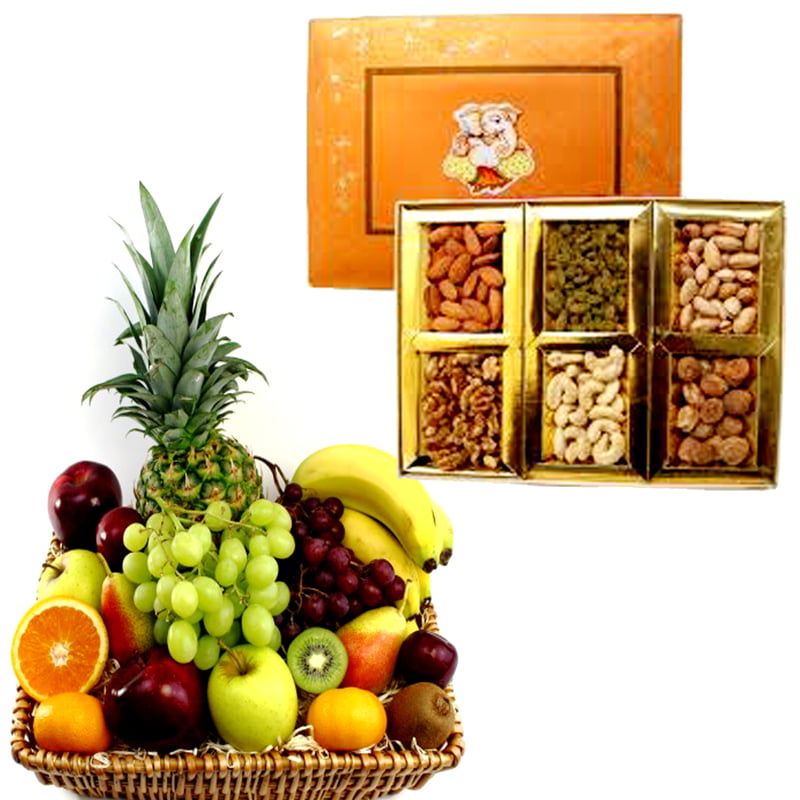 Mixed Dry Fruits With Mixed Fruits
Product Contains:
2 kg Mixed Fruits With Basket
1 kg Mixed Dry Fruits (Almond, Cashew, Pistachio, and Raisins) with Box
(Note: Actual product may vary in shape or design as per the availability)
Store your dry fruits in ideal room temperature.
Keep your gifts away from other strong and unpleasant smelling products because it can affect the dry fruits.
Before consuming your chocolates or other edible product please see the expiry date on the package.