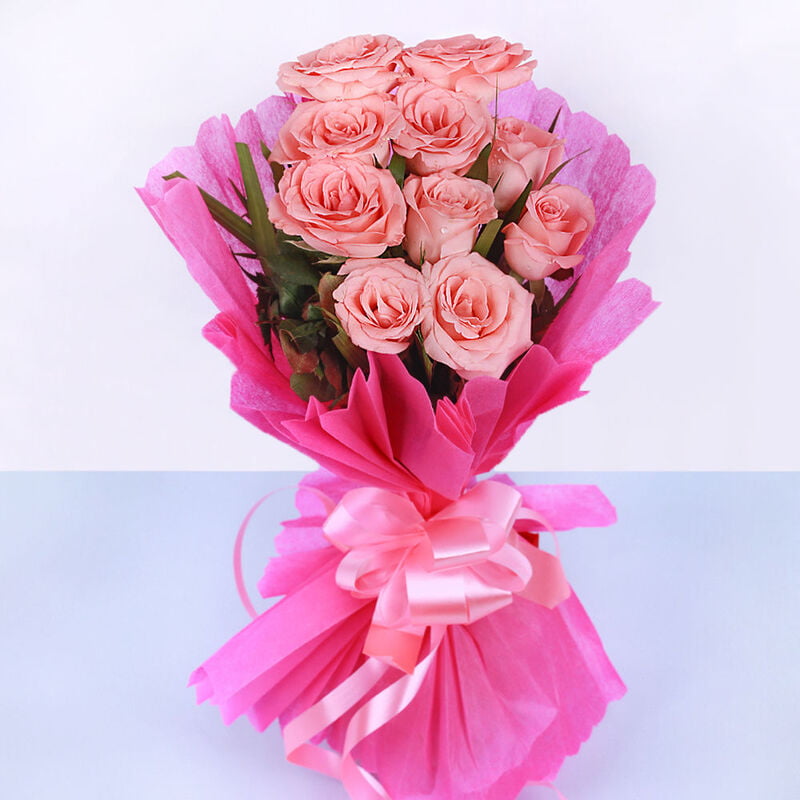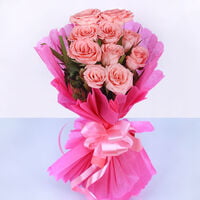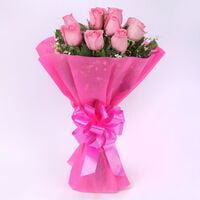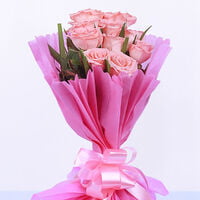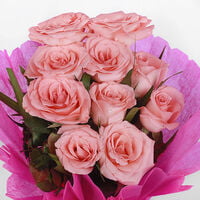 Pink Roses In Pink Packing
10 Pink Roses
Pink Paper Packing
Care Instructions:
When you get flowers, trim the stems
Cut 1-2 inches of the stems
Put flowers in a clean vase and pour water
Roses are a symbol of love and affection. Surprise your special one with this bunch of 10 roses in a pink paper packing on any special occasion. They will be happy to receive this token of love from you.