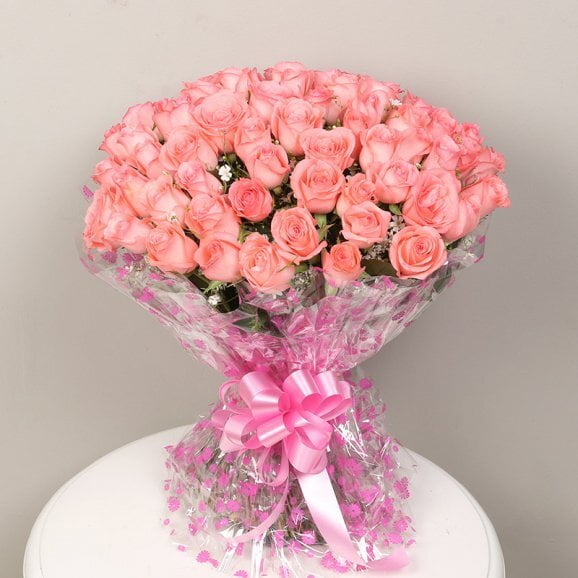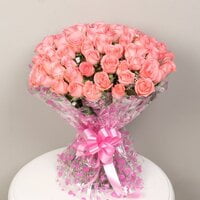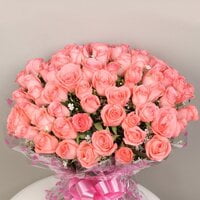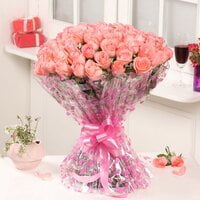 Pinky Roses For You
A luscious bouquet of coral pink swirled roses with seasonal fillers speaks of affection, fondness, and romance like none other. Every petal spreads the fragrance of love that can be felt for decades to come. Make your partner breathe love over this pink rose bouquet.
Start by removing the bouquet wrapper.
Cut the stems by one or two inches from the bottom to ensure better water intake.
Choose a vase and fill it with water.
Remove the leaves below the water level to prevent bacterial growth.
Add two tablespoon of Lemon Juice and sugar into the water.
Make sure to place the vase in indirect sunlight.