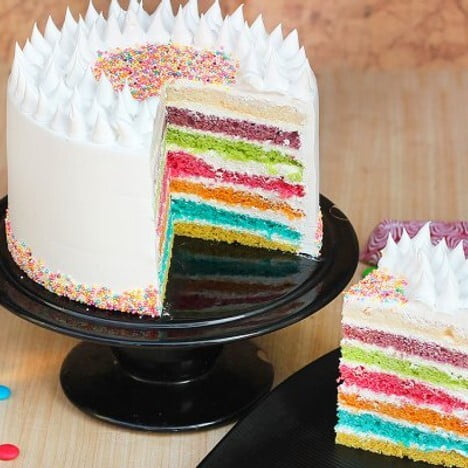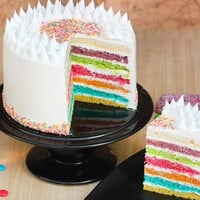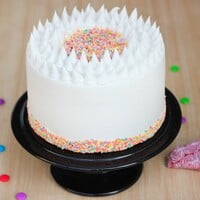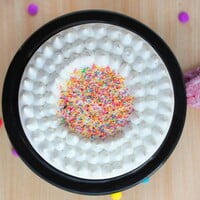 Rainbow Tower cake
Any celebration is incomplete without this funfetti cake. Pipped with beautiful creamy decorations, this towering beauty is a grandiose deliciousness is sure to sweep everyone off their feet. And not just this, along with this beautify their day with extra sweetness and some extra colors with each bite topped with sumptuous confetti.
Highlights:
While receiving, do not squeeze the sides of the box.
Keep the box upright on the table.
Keep it away from direct sunlight.
Store it in a cool place.
Cover the leftover cake, then refrigerate.
The cake should be consumed within 24 hours.