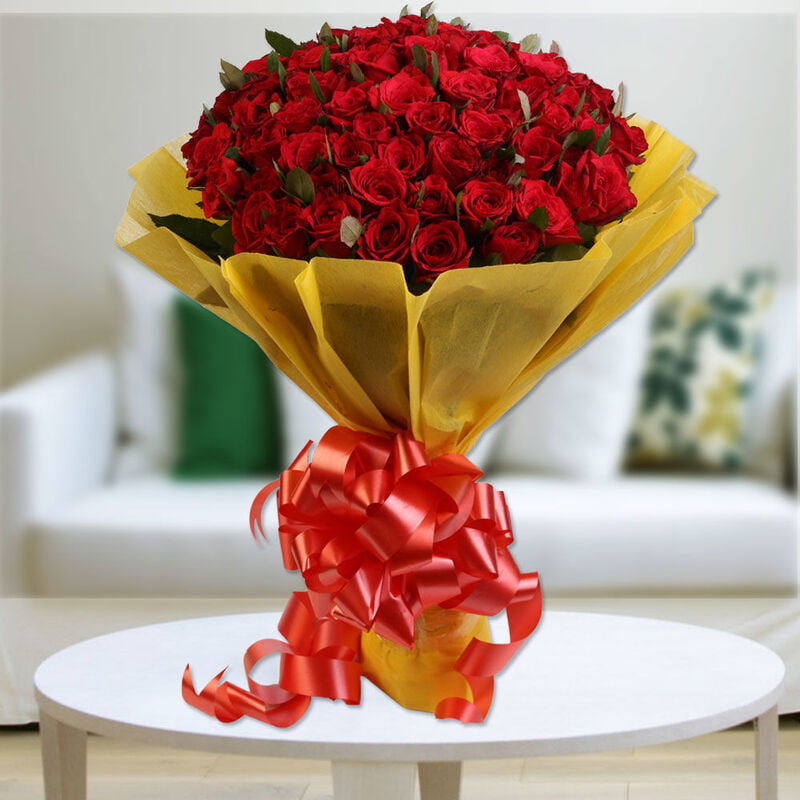 Romantic Delight
100 Red Roses
Yellow paper packing
Care Instructions
When you get flowers, trim the stems.
Cut 1-2 inches of the stems.
Put flowers in a clean vase and pour water.
Keep flowers away from direct sunlight.
The power of red roses can be seen since the time of Greeks and Romans. Red roses are strongly associated with the innocence, love, care and affection. It can fill your heart and mind with utmost joy and happiness. Everyone loves floral gifts. A red rose can appeal you more than anything. The shining petals and essence of the roses can mesmerize the receiver. It is a wonderful arrangement of 100 red roses wrapped elegantly in yellow paper packing and adorned with a ribbon bow. The enchanting fragrance of these roses would provide a sensory pleasure to the receiver. It is an ideal gift for every occasion. Send this exotic bunch of 100 red roses to express your heart-melting feelings to the person who mean the world to you.