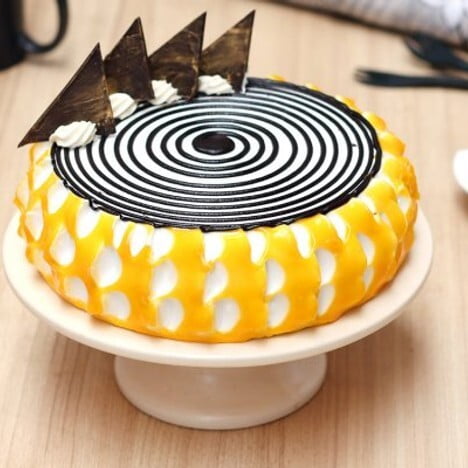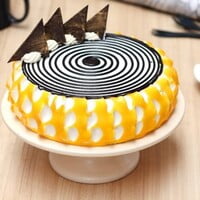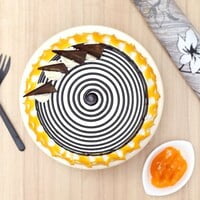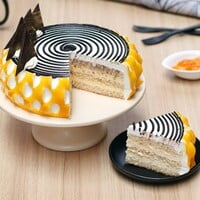 Tangy Mango Eggless cake
No matter if it the season for mangoes or not, we have this delight specially baked for you, just to settle down your mango cravings. Pick this cake and experience a taste like never before. And a tint of chocolate on this mango-flavored cake would surely make things up for you.
Highlights:
Cake Flavour: Mango
Type of Cake: Cream
Type of Bread: Vanilla
Type of cream: Mango cream
Filling in Layers: Mango cream
Toppings: Truffle
Delivery Details:
The delicious cake is hand-delivered by our delivery boy in a good quality cardboard box.
Candle and knife will be delivered as per the availability.
Care Instructions:
Store cake in a refrigerator.
Consume the cake within 24 hours.
Here is a lush mango cake to win the heart and taste buds. This delectable mango treat is for all mango lovers. The perfect elegance with the aroma and taste of tropical mangoes. The flavour of fruit king mango infused in a cake. This cake is comprised of mango flavoured cream along with whipped cream. The mango flavor cream is iced all over the top and inside of the cake and the whipped cream is covering the outers. Garnished with chocolate chips on the top. The super scrumptious treat to you and all your loved ones. Have this cake as a sweet dish and have the flavour ride of mango trees. This super-soft cake is a bliss for all mango lovers. Gift this cake and see the joyful reactions of people. Gift this treat on Mother's Day, Father's Day, Teacher's Day, friendship day, family get-togethers and many more occasions.
Ingredients Used:
All-purpose flour, sugar, baking powder, salt, butter, vanilla extract, cream cheese, whipping cream, bittersweet chocolate, ripe mangoes