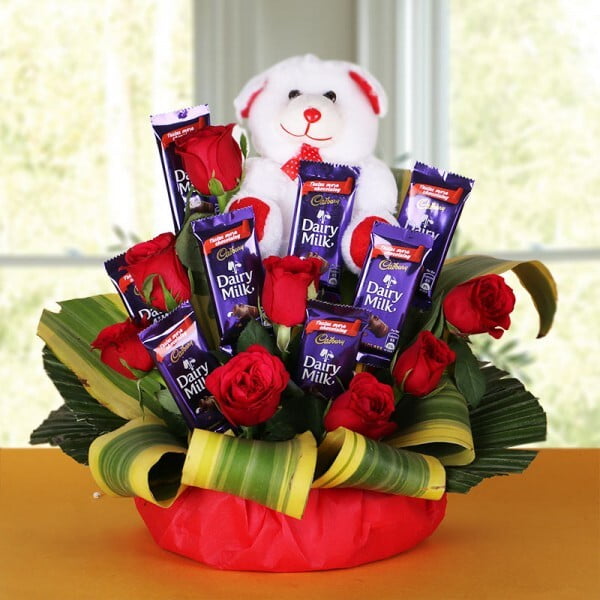 Teddy on Top
This Gift Arrangement is all you need to make a loved one feel special. With 8 Red Roses, 8 Cadbury's Dairy Milk Chocolates and a 6 inches tall Teddy Bear sitting on the top, this is a wonderful Gift
Product Contains:
- 8 Red Roses
- 8 Cadbury's DairyMilk Chocolates (14gms each)
- Teddy Bear (6 inches)
Care Instructions:
When you get flowers, trim the stems
Cut 1-2 inches of the stems
Put flowers in a clean vase and pour water
Fill your loved ones with unlimited happiness on a special occasion by sending an impressive bouquet of red roses. Take a look at this amazing bunch of 20 red roses wrapped elegantly in red paper packing. The never-ending beauty of red roses leaves an impact of love and optimism on receivers mind. It is an ideal gift for every occasion. You can surprise your near and dear ones by sending this beautiful bouquet to their doorstep.