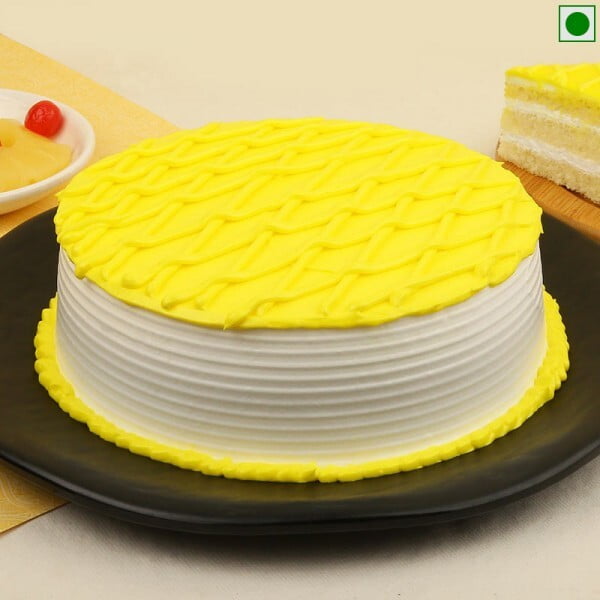 Tropical Pineapple Eggless Cake
Product Contains:
- Cake Flavour- Pineapple (Eggless)
- Type of Cake - Cream
- Weight-Minimum Half Kg
- Candles & Knife Included
Have a craving for Pineapple. Try our delightful Pineapple Cake full of fresh, juicy chunks of your favorite fruit along-with smooth creamy layer. Being one of the most sought after cakes, this becomes an instant favorite of almost everyone. Suitable for all your occasions!