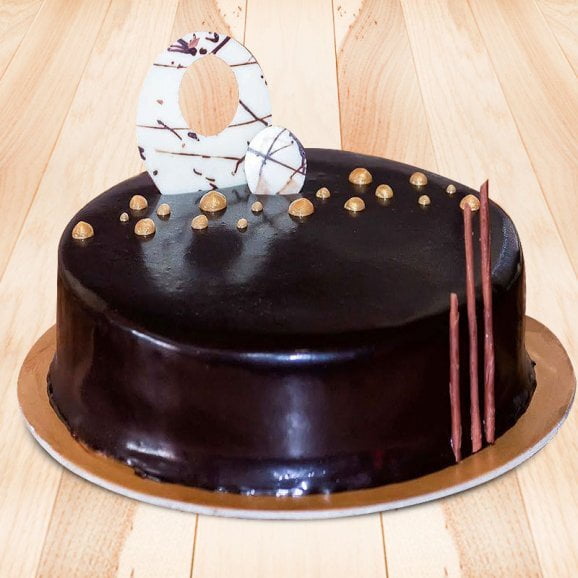 Truffle Delectation Cake
Make this cake your best friend because it will keep you happy forever. Next, it will drive all your stress away. Third, it will comfort you like a best friend does. Fourth, its simplistic design that has no pretense. Therefore, it?s time to choose this Chocolate Truffle as your best friend and spend a happy ever after!
Highlights:
Cake Flavour: Truffle
Type of Cake: Cream
Type of Bread: Chocolate
Type of Cream: Truffle
Filling in Layers: Truffle
Toppings: Truffle & Chocolate Garnish
Delivery Details:
The delicious cake is hand-delivered by our delivery boy in a good quality cardboard box.
Candle and knife will be delivered as per the availability.
Care Instructions:
Store cake in a refrigerator.
Consume the cake within 24 hours.
Zest the flavours of this delicious cake with your mouth smudged with chocolate. It is a cake that will melt with every bite and will leave you enchanted by its taste. If you are looking for a cake that can heighten the joy of birthday or anniversary, then this cake is a great deal!
Ingredients Used:
All-purpose flour, semisweet chocolate, bittersweet chocolate, butter, milk, vanilla extract, baking soda, sugar, salt, confectioners' sugar, whipping cream
Occasions For:
Birthday, Anniversary, New Year, Valentines Day, Christmas, Mothers Day, Fathers Day, Rakhi, Sorry, Thank You, Farewell party, Teachers Day